We care about your privacy
We respect your privacy second to none. We do not send spam and we never sell or share our user's data.

As a temporary exception:
For the first time, SimDif is using FaceBook to promote our app and service and we are going to be using the FaceBook Pixel for the next two months.


This does not concern you if you already have an account with SimDif. This is just an update to let you know!
If you happen to see our campaigns, please help us to share them and spread the word of SimDif 2. Cheers!  ;-)

- - - - - - - - - -
Use of personal data

Private information like your email address is used exclusively to register your account and keep a direct channel of communication between yourself and the SimDif team. As part of our Ethics, we don't share or sell your information to any other party.
When you create a site with SimDif we host and store that site and its content on our servers. The content of your website is owned by you and you are responsible for it. 
If you stop using SimDif (by not renewing a Pro subscription for more than 90 days, or not publishing your free Starter site for over 365 days) we will erase all of your data and the content of your site(s) from our servers. We do not keep the data of users who aren't using SimDif anymore and we do not store information without making you aware of it. The only information that we are legally obliged to store is kept in our offline records. This is for the accounting records to see a trace of our transactions.
Don't worry, we do not have access to your credit card number, or banking information.
Modification of your personal data


In Account Preferences, the blue icon in the top left of the app, you will find 'Change Email Address' and 'Personal Data'. From these places you can modify the email address linked to your SimDif account and edit your personal data.
Password encryption


We store your password in a heavily encrypted form. We can not see your password or get into your account unless you entrust us with your password.
Security and anti-hacking measures


We keep the software on our servers up to date, passwords are well encrypted, and we do not keep any data of past users. All of this makes SimDif much less attractive to hackers and increases the security for active users. 
What kind of cookies can be found on a SimDif site?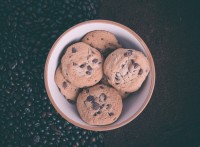 Use of cookies
A cookie is a little piece of code that is loaded with a website and will often stay in the memory of your browser after you have left the site.  
When visiting the Simple Different website we use cookies for your convenience, for example when you exit the SimDif site your choice of language will be remembered. We do not share any information with other services like some social networks or online supermarkets who are using cookies to resell your data to advertisement agencies.   
Other services used on the site like Google Analytics use cookies to record information about your navigation on the website. For example, the pages visited and the date and time they were visited. These cookies do not record your personal information. 
What Cookies can be present on a SimDif site?
It depends on the services used on the site:
Google uses several cookies for their services, like Google Maps, Google Analytics, Google recaptcha and also Youtube. 
AddThis, are the buttons facilitating the social sharing of this site, but it is also tracking the number of visitors on this very site.
Flickr, if the author used one their pictures, Flickr places a simple tracker to show a link to the original picture.
PayPal also use cookies if the author of the site uses their buttons and cart.
It is virtually impossible for SimDif and the creator of this website to control what these cookies actually do. We assume that they also respect the European laws about use of data usage and data privacy (GDPR). You can read more about the GDPR here.
Closing your account and erasing your data
If you wish to close your account it is quick and painless. Do this via Site Settings in "Unpublish or Erase" by clicking on Erase and following the instructions. After you erase your last remaining website with us your account will also be erased. None of your data will be kept on our servers, not even your email address.